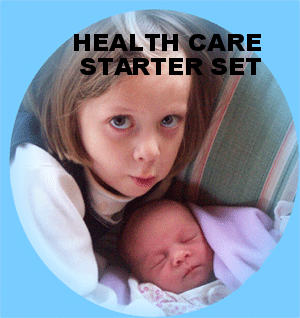 Health Care
Health Care Starter Pack
The Health Care Starter Pack includes:
◦ 75 IDI Parent Questionnaires (instructions included)
◦ 75 CDR - Parent Questionnaires
◦ CDR Manual
◦ 75 CDCs
Manual in English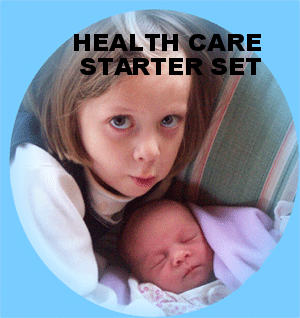 Additional Info
The American Academy of Pediatrics recommends developmental surveillance at all well-child visits and screening at the 9, 18 and 30 month visits. The Child Development Review System can help you easily follow these recommendations, and helps make your visits smooth and productive.
How to Use Child Development Review System in Your Practice:
Use the Child Development Chart at every visit - keep it on file and update it (the chart may be filled in by the parent in the waiting room or done "interview style" by the professional). Make a copy for the parent to take home.
The parent completes the Infant Development Inventory at the 9 month visit to give you a "heads up" on the parent's picture of their child.
Parents complete the CDR - Parent Questionnaire at the 18 month and 30 month visit (and 2, 3 and 4 if you like) and you learn more about the child's present development and any parental concerns. By addressing these concerns at the start of the visit, you know where to begin your conversation and also avoid "doorknob" questions as the visit ends.
Both the IDI and the CDR-PQ include an age appropriate Child Development Chart for you to send home with parents.
You can also educate parents by hanging our popular Developmental Wall Charts in waiting and exam rooms.
If you would prefer an online version - compatible with EMR or paper records - parents may complete the questionnaire at ScreenYourChild.com (Email us or call 612 850-8700 for more info)