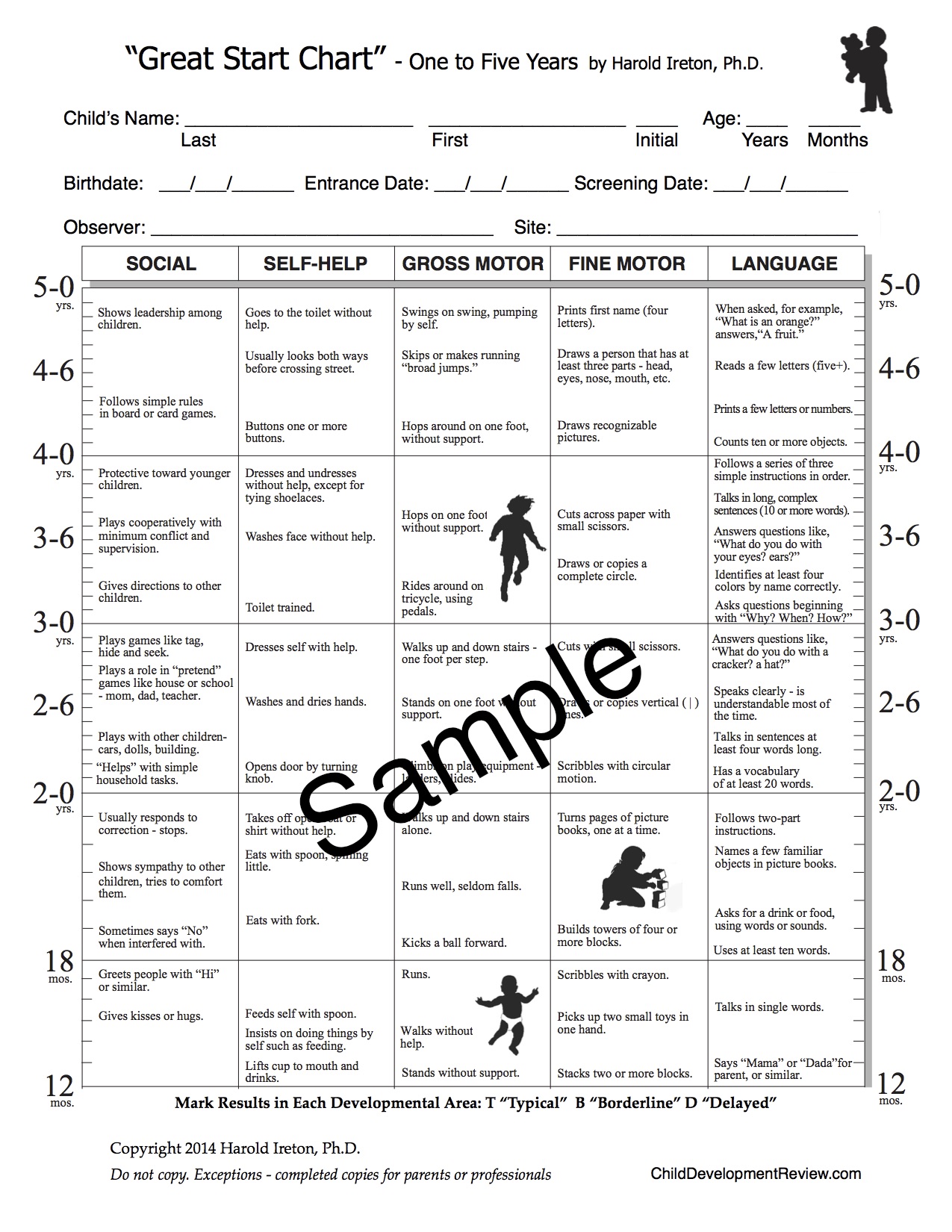 Head Start
Great Start Chart
At Enrollment and/or at the 45 Day Screen: The Great Start Chart (or the Infant Great Start Chart for under 18 months) gives you the parent's picture of their child and what the child is doing. This includes the child's strengths and possible problems and provides information about the child's functioning and possible needs. Talking with parents about their child, including their questions and concerns, shows respect and a desire to involve and work with them.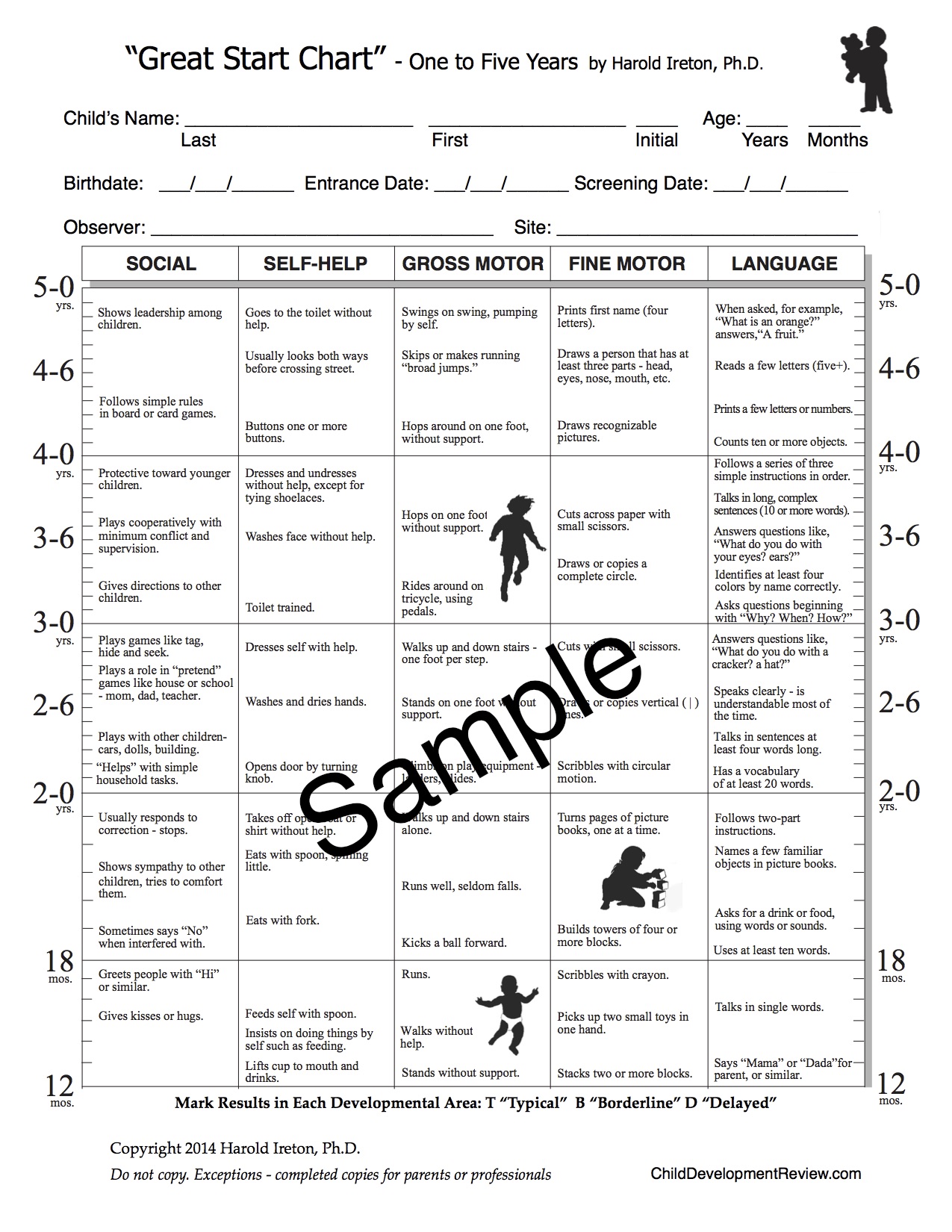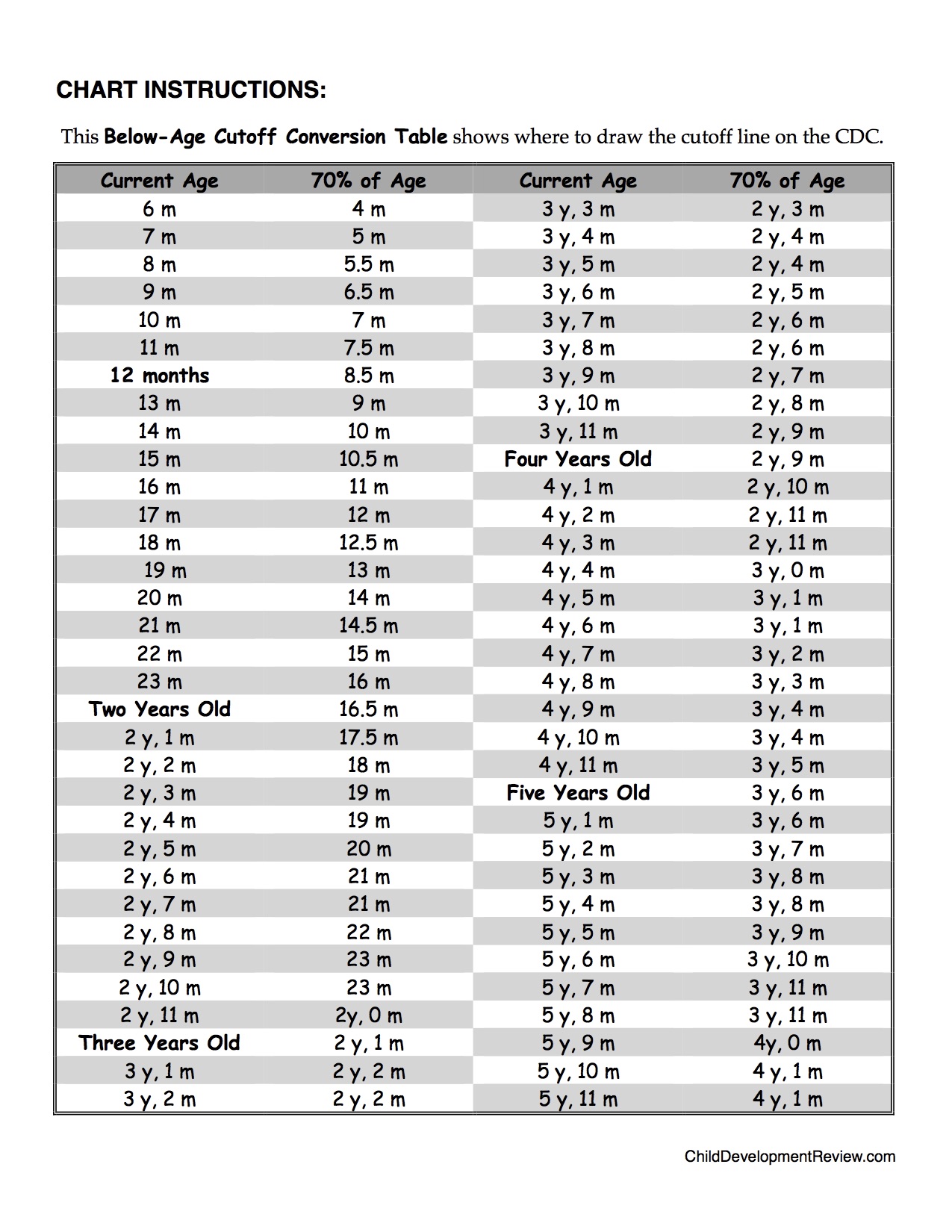 Additional Info
The Great Start Chart, designed for Head Start, was developed from years of research and practical experience with all the Child Development Inventories. It is brief, yet comprehensive, providing information about the child's health, development and adjustment, as well as inquiring about the parent's functioning.
The chart addresses five developmental areas: social, self help, gross motor skills, fine motor skills and language. The professional may use this chart in two ways: first, as an observation guide, and second, as a parent interview guide.
The back side includes six open-ended questions and a Possible Problems checklist for parents.
The results are compared to age norms, and classified as "typical" for age in all areas, or as "borderline" or "delayed" in one or more areas of development.