Education
Infant Development Inventory
Pad of 75
Up to 18 months
2 Sided - Parent Questionnaire and Infant Development Chart
Instructions included Instructions included (see PDF here)
Infant Development Inventory Options: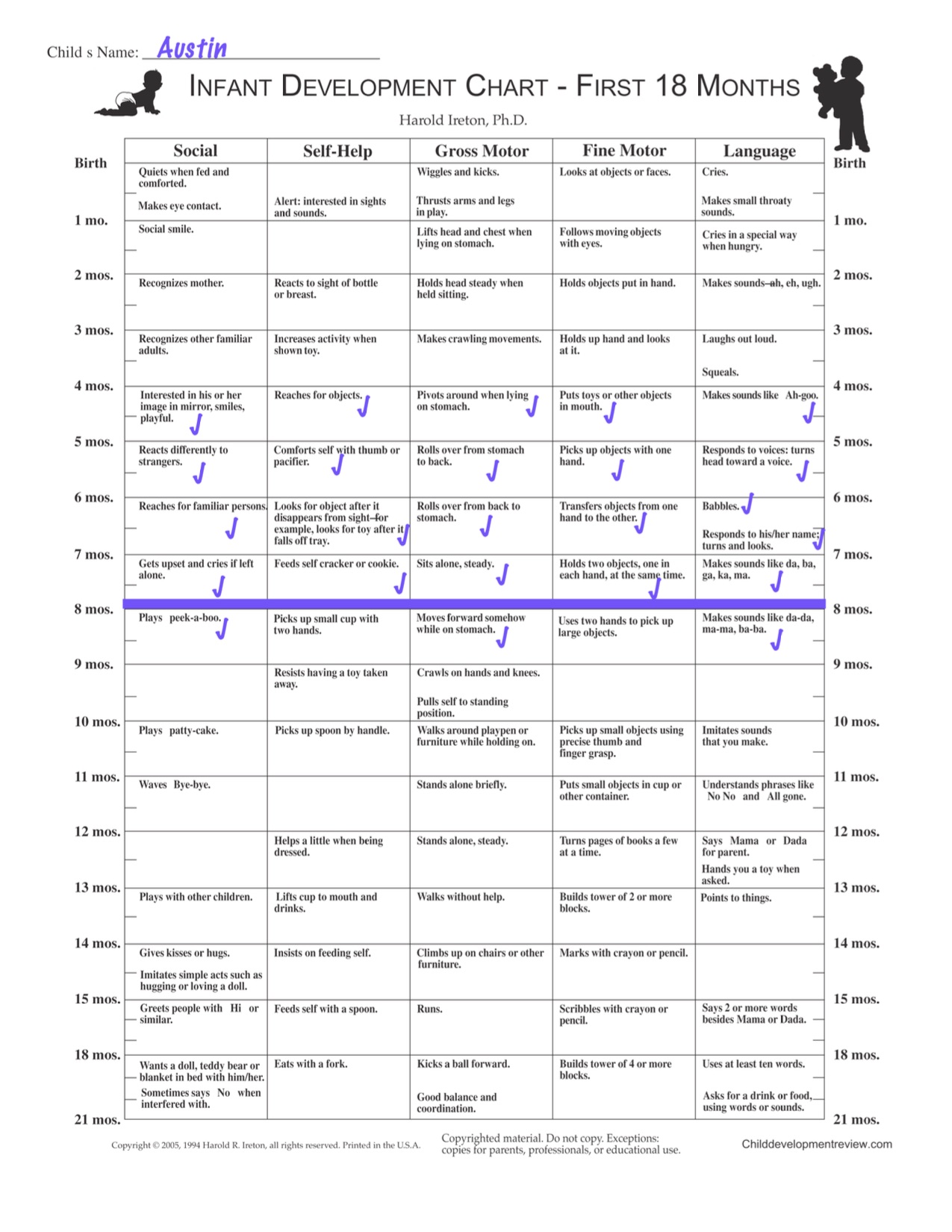 Additional Info
This brief Infant Development Inventory Parent Questionnaire involves parents by asking them to describe their infant and report, "What's Your Baby Doing?" using an Infant Development Chart.
The Infant Development Chart tracks developmental skills in five areas - social, self-help, gross motor, fine motor and language. Monthly developmental milestones on the chart help parents to see a bigger picture of how infants develop. Parents can also report any questions or concerns about their baby's health, development, behavior, etc. Professionals may further assess the infant's development by observing behaviors and recording them on the chart - where the baby's progress will be scored "typical," "borderline" or "delayed" in each developmental area.
Research using the Infant Development Inventory parent questionnaire and Infant Development Chart has yielded good sensitivity and specificity for detecting delay and identifying normal development.